If you'd like an alternative to braces, you may want to consider clear aligners. Aligners are transparent plastic trays that fit over your teeth and help to realign them. They are virtually invisible and can be removed when you eat or brush your teeth.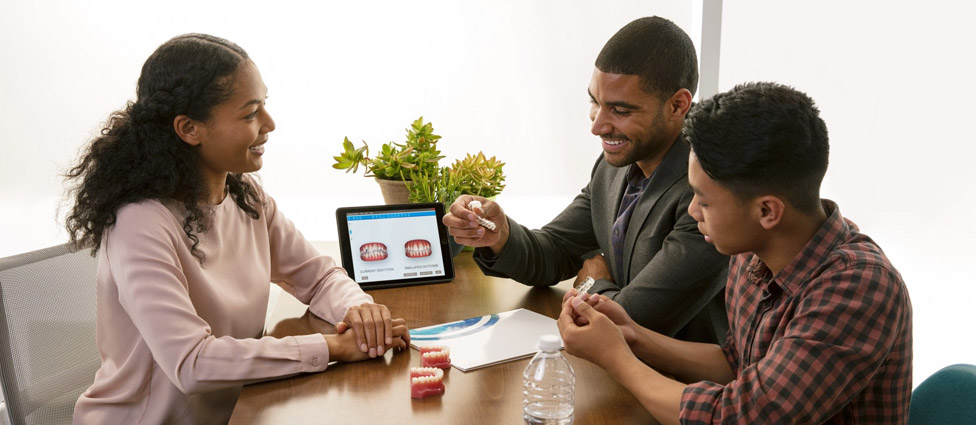 Invisalign for Adults & Teens
COMFORT & APPEARANCE: Custom fitted clear aligners that are virtually invisible and fit snugly over your teeth. It is recommended to wear your aligners 20 to 22 hours a day.
CUSTOMIZATION & ENGINEERING: Each aligner slightly shifts your teeth. Your teeth can be moved horizontally, vertically or rotated. Each aligner is engineered to provide the right amount of force in the right place at the right time to gently shift your teeth into place. Aligners are changed typically every 7 to 14 days.
FASTER TREATMENT: Accelerated treatment options are available. Please ask the doctor or team member for more details.
EASY CLEANING: The aligners are easily removable, so you can continue to brush and floss your teeth normally.
INVISALIGN ADULT: If unsatisfied with treatment within the first six months switch to braces at no additional cost.
EATING FOOD: You can remove the aligners each time you eat. You can continue to eat the foods you love without restrictions or worrying about getting food stuck in your wires and brackets.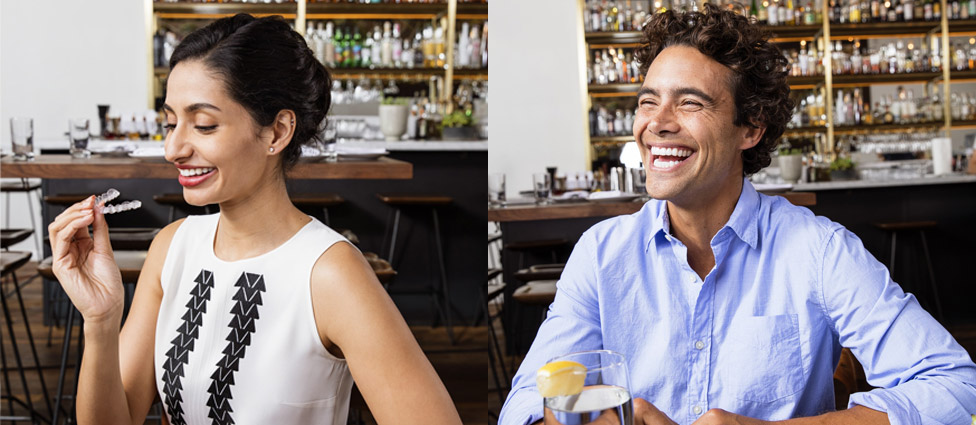 Invisalign Teen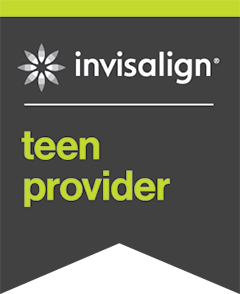 REPLACEMENT ALIGNERS: in the event your teenager misplaces or damages his/her aligner, Invisalign Teen will offer up to six replacement aligners for no additional charge.
COLORED COMPLIANCE TABS: each Invisalign Teen aligner has a proprietary blue dot indicator. The indicator wears away after approximately 2 weeks of use. This blue dot helps your teenager remember to wear his/aligner. It also helps the doctor determine if enough tooth movement has occurred for transition into the next aligner.
OFFICE VISITS: office visits are usually once every four to six weeks.
INVISALIGN TEEN GUARANTEE: If unsatisfied with treatment within the first six months switch to braces at no additional cost.